Access Inc. is a nonprofit organization that provides workforce development, employment and educational opportunities for at-risk youth and small business development services to low-income families and entrepreneurs throughout San Diego County.
Your financial contribution will make a life-supporting difference to transform the lives of our underserved, at-risk youth and low-income future entrepreneurs. Your generosity will be helping to launch meaningful careers and sustainable futures, you help make our services and programs possible.
Our Job Training Programs help at-risk youth figure out what they love to do, what they can be paid for and what education and training they need to be successful. Our experienced team of career navigators and business services representatives get you where you want to go.
Our Small Business Assistance Program helps new or existing low-income entrepreneurs, such as those who would need assistance from federal programs like CalFresh, to become successful in their endeavors. We offer business planning advice, help find funding sources, and marketing assistance.
Your donation will have a life changing impact and help create a brighter future for the at-risk and foster youth we serve. You help provide the next generation with the attention, training, education, and guidance they need to succeed. You can make a difference by donating today or create a team of friends, family, and co-workers to grow your impact even more.
Youth Development Programs
Access Inc. strives to provide economic independence for at-risk youth and underserved populations in San Diego County through workforce development programs made up of nonprofit jobs done by our highly-driven team. These programs offer training and education so that participants can find family-sustaining jobs in San Diego, CA. Some examples of these programs are the Job Readiness Training program and the Life Skills program, which some of your local recreation centers may offer your community. Much like the San Diego Youth Symphony, we are here to invest in our youth.
Peer to Peer Youth Programs
Our Peer to Peer Youth programs are designed to connect young people with mentors and other resources in their community, such as San Diego nonprofit jobs. Through these programs, we can help youth gain confidence, build communication skills, and learn life skills that will help them succeed in their future.
Financial Education & Asset Building
We offer a range of resources to help participants improve their financial literacy and save money. We provide skills training, budgeting tools, and access to financial products such as savings accounts, certificates of deposit, or credit cards. We also provide guidance on investing in order to build wealth over time.
Career Counseling & Job Placement
We support youth in finding employment and provide guidance for career development. We offer youth job skills training, connections to employers, assistance for teens going through job listings, resume writing help, and completing job applications. Access connects youth with mentors within their field of interest who can provide additional resources and guidance.
Youth Development & Leadership Training
Our programs promote personal growth by providing opportunities for youth to explore their interests, gain knowledge and skills, build relationships, and develop resilience. We offer education on topics such as financial literacy, communication and life skills, conflict resolution, leadership development, and health awareness. Through our programs, youth can develop the confidence to pursue their goals in both academic and professional settings.
Business Consultation
Access staff serves as advocates for job seekers and employers to ensure that
appropriate job matches are made. Staff contact employers on behalf of job
seekers account based upon their interests, skills, and preferred work settings. We help them get where their going whether it's San Diego non-profit jobs San Diego, CA needs or a job in a technical field. Once job openings are identified, staff help job seekers understand the position description and requirements, application procedures, and interview process, and advocate on their behalf with the hiring manager.
Mission
To address the needs of the most vulnerable and underserved populations in San Diego County by promoting self-sufficiency and economic independence through education and employment opportunities.

100%
BUSINESS SKILLS UPGRADE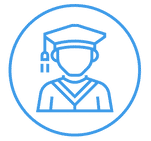 85%
HIGH SCHOOL DIPLOMA ACHIEVED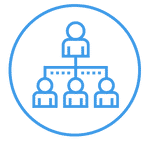 80%
EMPLOYED AT PROGRAM COMPLETION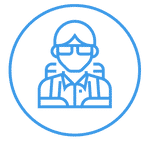 75%
YOUTH
PARTICIPATE IN INTERNSHIPS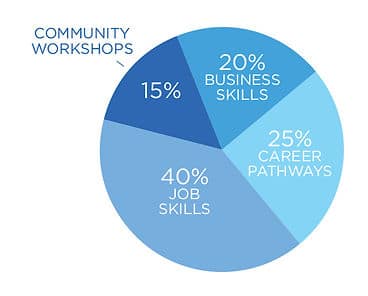 125
TRAINING AND
WORKSHOPS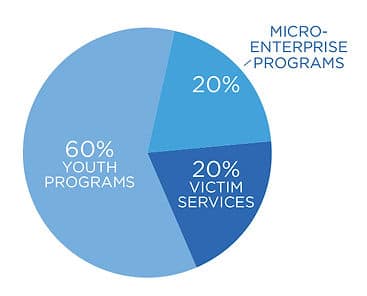 1,500
INDIVIDUALS SERVED
Together We Can Make a Difference!
Your donation helps provide both at-risk teens and small business owners with much-needed resources so they can continue their professional journey. Your support will help us continue to provide these essential resources and services. Together, we are creating a brighter future. Reach out to us at the Access San Diego number (858) 560-0871 or contact via our online form! Provide your mailing address if you would like us to send you further information
Donate Online
Your Donation supports critical programs to create a brighter future for the youth we serve throughout San Diego County. Your generosity will have a life changing impact and help create a brighter future for next generation of San Diego County residents. You can make a difference by donating today or create a team of friends, family, and co-workers to grow your impact even more.