Workforce Development Program
Workforce development is a crucial part of Access, and our commitment to life-long learning and community development.
It helps increase productivity, job satisfaction, and morale, as well as helps to reduce turnover. Additionally, workforce development can help create an environment where our participants are more likely to innovate and develop new ideas that can lead to business growth. This untapped talent will provide a unique competitive advantage to our local community business partners.
We strive to make our participants lifelong learners by providing resources like tuition reimbursement and professional development opportunities that allow our participants to stay competitive in their respective industries.
The Importance of Workforce Development
We are committed to helping our participants reach their full potential, and not everyone can afford to go to community college or paid education and training. Our workforce development program is designed to provide the support and training needed for young adults in search of a job.
At Access Inc, we help with economic development throughout San Diego, California by providing job fairs, job training, training opportunities, and job placement services to job seekers that are looking to find employment or gain valuable skills. We also offer career counseling and internships to help those who are new to the workforce get up-to-speed with the latest industry trends.
We also offer a wide range of development activities including workshops, seminars, and conferences that cover topics such as leadership development, employee engagement, skills for customer service representatives, and communication skills. Many employers who have worked with us have seen a significant increase in employee productivity and engagement due to the tools and resources we provide.
In addition to this, we have worked with many local companies and organizations to create meaningful projects that help strengthen our community and support those who are striving for success. These initiatives include providing mentorships, creating youth employment opportunities, assisting local businesses with job placement and more. We are committed to helping our local community grow and thrive through the power of education and experiences!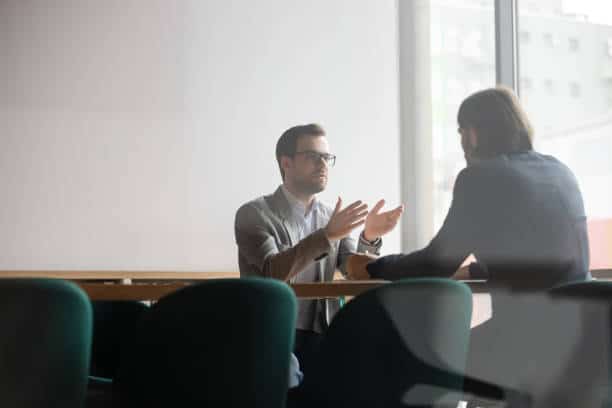 Access Your Career Pathway
Bridging The Gaps
At our nonprofit, we strive to bridge the gaps in economic mobility for job seekers and empower businesses with the necessary tools to evolve sustainably. Moreover, we are devoted to preparing children and young adults for a successful future through access to quality education that will enable them to succeed in the world of work. Workforce development are successful programs that can demonstrate to potential participants that upon completion of the course they will be able to achieve gainful employment with a promising future.
Administering the program and providing technical assistance, including opportunities to learn from other participants. The skills gap in the United States is a mismatch between what employers are seeking and the existing skills of potential employees.
This gap exists because as technology advances, some jobs require more training than others, creating a need for workers who have specialized knowledge or experience. To gain insight into what employees desire, we conducted a regional survey and held focus groups to find out. This data will be used to help guide our support for strategies that lead to improved job outcomes.
Job Training in San Diego, CA
In our development programs at Access, we strive to provide employees with the tools and resources necessary for them to reach their career goals. We offer a variety of job training and development programs that focus on professional growth and skill development.
Access job training programs can help the job market by providing employees with the necessary skills and knowledge to transition into new jobs or careers. This helps to reduce unemployment rates by increasing the number of qualified individuals in the job market. Additionally, these development programs equip workers with enhanced skills that they can use in current or future roles, which can lead much more prepared labor market.
Our training and development programs promote employee engagement, personal growth, and leadership potential. Our program completion rates and job placement success but also the probability of employees remaining in their roles. Plus, these methods guarantee that program resources are invested in those who will benefit from them most.
To learn more, volunteer, or donate to our programs – just give us a call today at (858) 560-0871.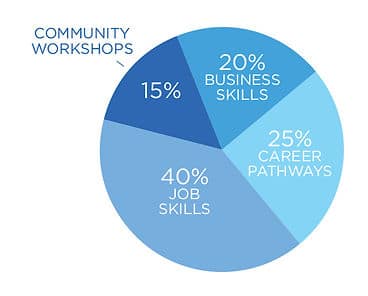 Workforce Development Programs
At Access, we are dedicated to helping employees reach their full potential. We provide a variety of workforce development programs that focus on career coaching and skill building. These programs offer employees the opportunity to get expert guidance and advice from experienced professionals in the field. Furthermore, our career coaches help employees develop practical skills and strategies they can use to succeed in theirs.
Studies show workforce programs can help reduce employee turnover, increase productivity and morale, and foster a more positive work environment. We recognize the importance of investing in our employees' professional development and strive to create an atmosphere that encourages growth and learning. Learning management system (LMS) we have implemented a comprehensive learning management system that provides on-demand access.
Training Programs
Workforce development is essential for businesses to remain competitive in today's economy. Investing in employees by providing training and development opportunities helps organizations stay on top of the latest trends, improve customer service, enhance productivity and profitability, and better equip their workforce to handle new challenges. It also helps bolster employee morale and job satisfaction.
Frequently Asked Questions